Ryan Buyco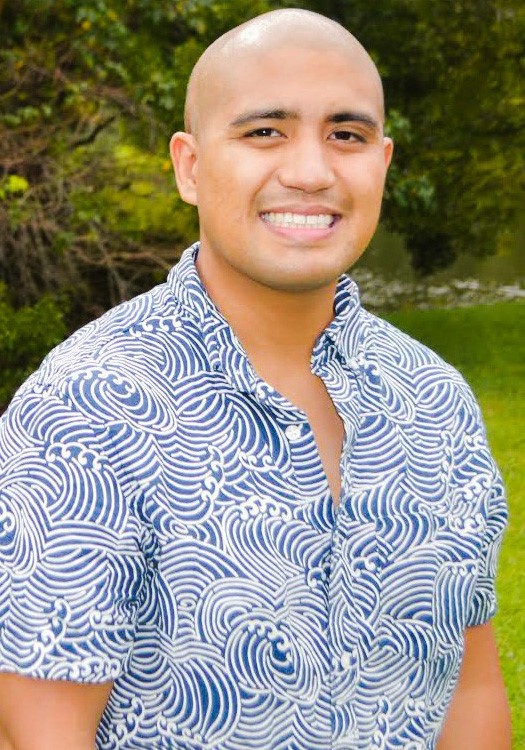 Assistant Professor, Ph.D. Asian Literature, Religion, and Culture
Pronouns: he/him/his
Areas of Interest
US Militarism in Asia and the Pacific
Transpacific Asian Literatures and Cultures
Asian Settler Colonial Studies
Translation and Travel Writing
Contact Information
---
About Ryan Buyco
Dr. Ryan Buyco received his Ph.D. in Asian Literature, Religion, and Culture at Cornell University (2019) and MA from the School of Pacific and Asian Studies at the University of Hawai'i at Mānoa (2013). Broadly, his research and teaching interests are located at the intersections between Asian, Asian American, and Pacific Island studies. In particular, much of his work focuses on the interconnected histories between Okinawa and the Philippines, especially as they relate to the legacies of war, Japanese imperialism, and US militarization in the greater Pacific. Dr. Buyco is currently working on two projects. The first is a scholarly monograph that examines representations of Okinawan and Filipino encounters as they have been shaped by the continuities of Japanese and American colonialisms in the Pacific during the twentieth century and today. The second project is a YA novel that explores the history of the Filipinx diaspora in Okinawa given the large presence of US military bases in the islands. 
Prior to joining the Ethnic Studies Department at Cal Poly, Dr. Buyco was a Consortium for Faculty Diversity Postdoctoral Fellow in Asian American and Global Asian Studies at Colorado College. His work has been supported by a number of fellowships and grants which include the Fulbright-Hays DDRA Fellowship for research in Okinawa and the Philippines, and the Foreign Language and Area Studies Fellowship in Tagalog and Japanese. Dr. Buyco's scholarship has appeared in such venues as the International Journal of Okinawan Studies and the special issue of the Critical Ethnic Studies Journal on "Center-to-Center Relationalities: At the Nexus of Pacific Island Studies and Trans-Pacific Studies." 
Selected Publications
"'Finding New Routes': Visualizing an Oceanic Okinawa in Laura Kina's Holding On (2019)," Verge: Studies in Global Asias. (forthcoming) 
 "Davao Pilgrimage by Sakiyama Asao (with Translator's Introduction)." Translated from Japanese. Critical Ethnic Studies Journal, special issue on "Center-to-Center Relationalities: At the Nexus of Pacific Island Studies and Trans-Pacific Studies," vol. 7, no. 2, 2021:  https://manifold.umn.edu/projects/ces-0702 
"pacific thoughts." 2021. positionspolitics.org. https://positionspolitics.org/pacific-thoughts/ 
 "Afterlives of the Okinawan Community in Davao, Mindanao: Sakiyama Asao's 'Davao Pilgrimage' (1997)." The International Journal of Okinawan Studies, vol. 8, 2017, pp. 27-41. 
"Specters of East Asia: Okinawa, Taiwan, and Korea by Choi Jinseok." Translated collaboratively from Japanese by Ryan Buyco, Brett de Bary, Andrew Harding, Miyako Hayakawa, Hirano Oribe, Keiji Kunigami, Jillian Marshall, Andrea Mendoza, and Paul McQuade. Translation edited by Rebecca Jennison and Brett de Bary. The Asia-Pacific Journal: Japan Focus 18, vol. 14, no. 4, 2016: https://apjjf.org/2016/18/Choi.html 
Related Content